Hobie Mirage iTrek 9
Hobie's inflatable kayaks are portable, lightweight, agile, and lightning-fast. Powered by the MirageDrive with Glide Technology and Kick-Up Fins, the all-new iTrek Series strikes the perfect balance between superior performance and portability.
If you think limited storage at home is keeping you from kayaking, think again!
With the Mirage iTrek 9 Ultralite, you have the best of both world's. Its high-tech drop stitch construction inflates to 10PSI, delivering rugged rigidity and nimble performance in an unbelievably lightweight package. The improved hull construction combined with EVA standing pads allows it to be used as a seated kayak or standup platform.
With the iTrek 9 Ultralite, simply toss it into your trunk or check as luggage for your next flight.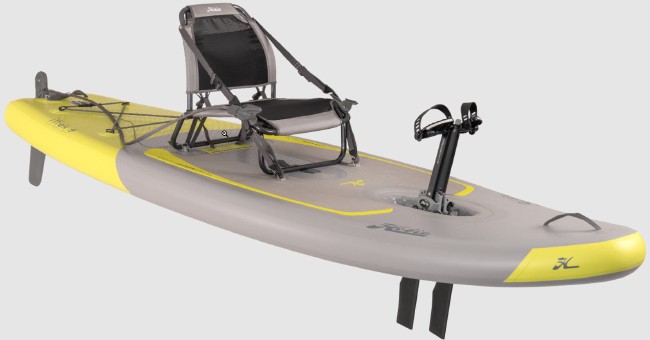 Specifications:
Crew: 1
Length: 9'5" / 2.87 m
Width: 40" / 1.02 m
Capacity*: 350 lbs / 158.8 kg
Fitted Hull Weight: 20 lbs / 9 kg
Fully Rigged Weight: 36 lbs / 16.3 kg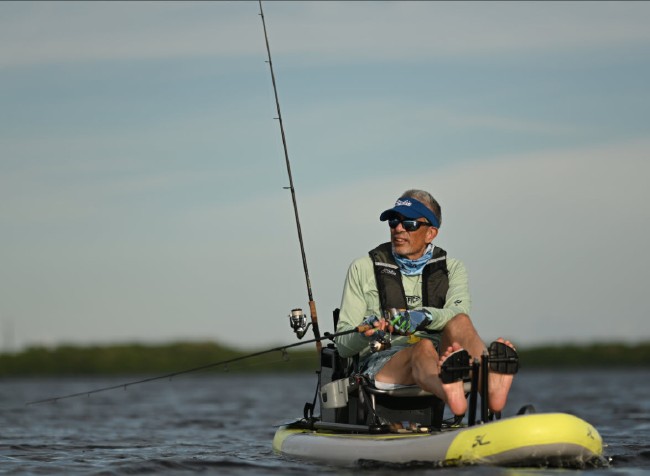 Features:
MirageDrive GT
Rudder Control, Steer with your fingertips
Elevated Seating
Four-Piece Aluminum Paddle
Removable Rudder
Locking Valves
Rolling Travel Bag
Rear Cargo Area w/ Bungee Tie Downs

$2,599.00