Ammunition
Ammunition can be a very intimidating subject for those who do not know much about firearms. Selecting ammunition for hunting or personal defense is a very important decision with strong implications for the performance and safety of your firearm.
Ammunition is generally expressed in a measurement. Most of the world uses a metric rating, while the commercial market in the United States uses a U.S. standard measurement.
The measurements in metric are almost always a "diameter to length" ratio; for example, a bullet in the caliber:
5.56x45mm is 5.56mm wide and 45mm long
9x19mm cartridge is 9mm wide and 19mm long
Shotshells are measured in "gauge", with a lower number being a larger diameter.
Typical 12 gauge shells are 70mm long, which works out to be 2.5", but offered in a 3" magnum as well.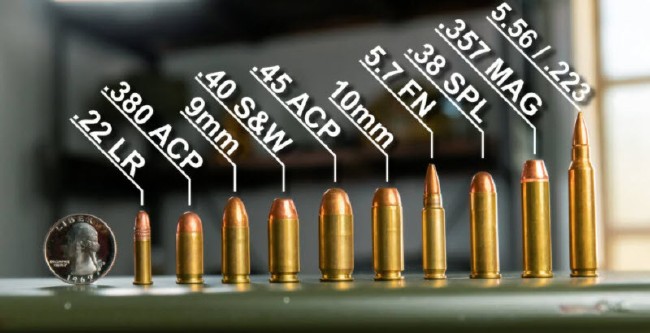 It's important to note that a cartridge is made of four components:
Case (generally brass, nickel, or steel)
Primer – an ignition for the propellant; look for the round dimple on the base of the cartridge.

Powder/propellant – also known as "gunpowder"
Projectile – also known as the bullet (technically it's the only part of the cartridge that is a bullet)
Types of Bullets:
Lead Round Nose (LRN)

Wad Cutter (WC)

Semi Wad Cutter (SWC)

Semi-Jacketed (SJ)

Full Metal Jacket (FMJ)

Semi-Jacketed Hollow Point (SJHP)

Jacketed Hollow Point (JHP)

Special (RCBD)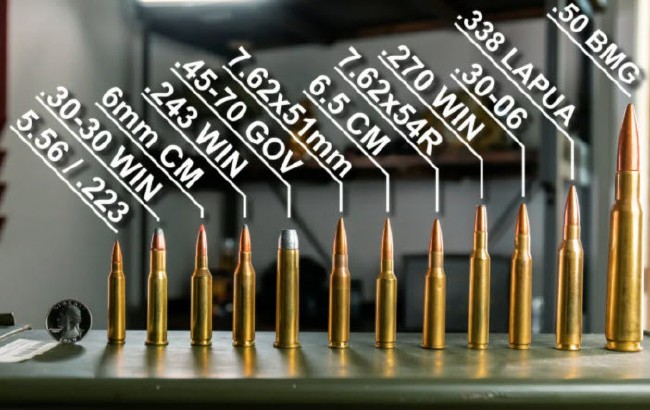 Zia Kayak Outfitters maintains inventory of Handgun, Rifle and Shotgun ammunition. We will always discuss your needs offering suggestions for defense or target shooting.